Introduction to the Bobman
Manufactured by Jydeland in Denmark the Bobman range makes for easy and efficient cubicle maintenance.
These machines have been specifically created in order to promote a safer, healthier and comfortable environment for your livestock, aiding your cattle to produce milk of the highest possible standard.

About the Bobman
The Bobman allows you to brush the lying area, removing soiled bedding whilst spreading fresh bedding material in one pass. Regularly removing infectious bacteria whilst replenishing new bedding is vital for keeping cell counts low. Performing these two operations together will result in quality milk & increased volume all whilst reducing the time taken to clean out the cubicles.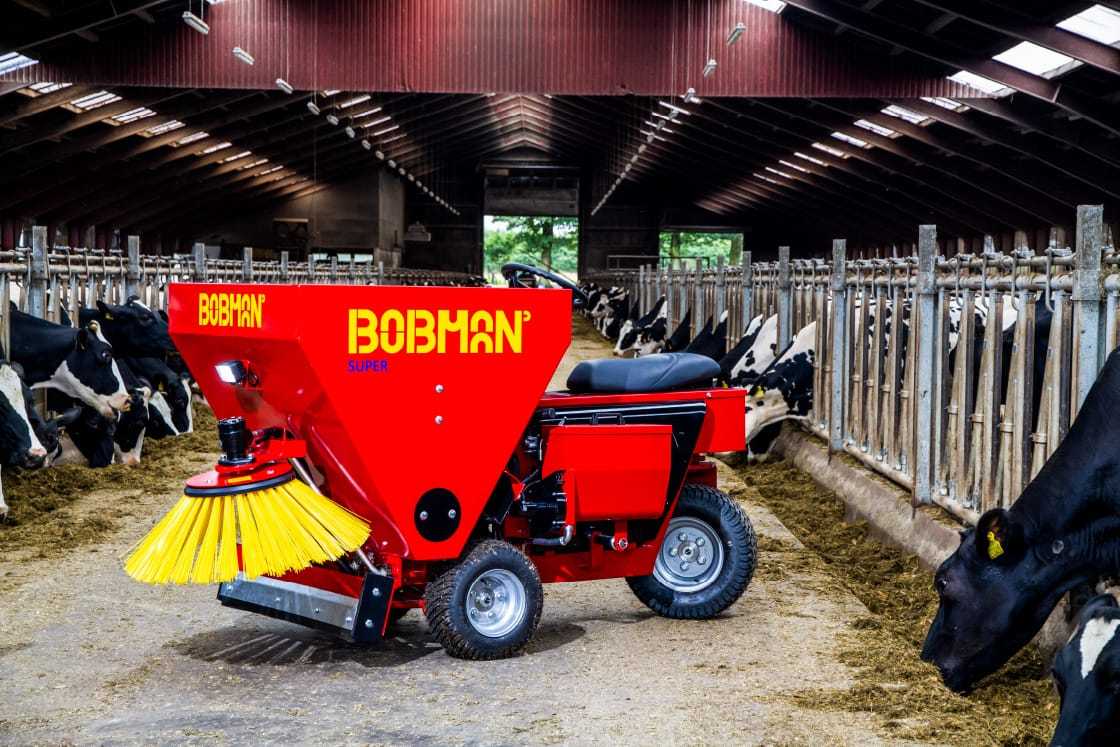 Bobman Bedding Machines
Within the Bobman range is a machine suitable for dairy farms of any size: